'Little Tibet'- Where Earth Meets Sky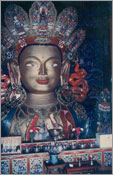 Set deep in the Indian Himalayas on the western edge of the Tibetan plateau, Ladakh, or 'Little Tibet', is one of the highest and driest inhabited places on earth. This is an extremely harsh environment, yet for centuries it has been home to a rich and self-sustaining culture.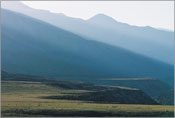 Ladakh, a land that can be described only in speculative expanse. Geographical, historical and human factors have endowed this region, known earlier as Manyul - the land of men - with its unique character and place in the World.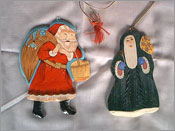 An area of 59,000 square kilometres having one of the lowest population densities in the world: 2 inhabitants per kilometre, 59,000 square kilometres of rocky desert, apparently inhospitable mountains, A world of bewitching silence, framed in a parallel fashion by two of the most imposing mountain ranges, the Karakorams to the North, the Himalayas to the South. The land of jagged peaks, high passes and barren landscape.
Ladakh has a rich landscape, peopled with different ethnic groups.