TEAM THAT CARES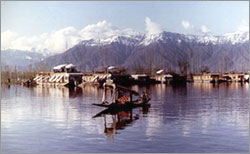 Mascot Travels – "We connect people from all over the world to their holiday destinations in Kashmir."
Mascot Travels is a new branch of GM Tuman & Sons, which was established in 1890, and has been planning holidays for local and foreigner tourists for over a century.
Mascot Travels is a registered travel agency. We combine old-world hospitality and charm with the needs of modern travel. We organize inbound tours and travel services to all parts of India, specializing in the area of Kashmir and Ladakh.
We have the necessary expertise and experience to provide service with a difference for all of our valued clients. We believe tourism isn't just about arriving at your destination; it's about introducing you to new cultures, traditions, people and their faith.
TRAVEL & TOURISM RELATED SERVICES
From start to finish, we take care of your holiday planning to suit your budget.
Jammu, Kashmir & Ladakh: We offer an assortment of tours: Culture, Adventure, Nature & Wildlife, Majestic Mountains, Forts & Monuments, Religious & Buddhist, Pilgrimage, and other special interest tours. We can also custom make tour packages for individuals and groups.
International & Domestic Air Ticketing: We provide reservations and ticketing for all international and domestic air carriers.
Hotel/ House Boat Reservations: We offer houseboat and hotel reservations at competitive rates for all the major chains in Jammu, Kashmir and Ladakh.
Surface Transportation: We provide luxury Ac & Non Ac coaches and cars to cater to individuals and groups. The chauffeurs and attendants are polite, experienced and trained. They are well versed with the terrain, its features and they can communicate in English.
Escorts and Guides: Our guides and escorts are knowledgeable and proven professionals.
Reconfirmation of onward / return reservations: We offer this free service as part of our customer care.
Let us make your next travel experience a memorable one that you will cherish for years to come.
"The friendly and professional approach to travel planning. We will help you design the right vacation at the right price!"